An alternative method of payment is to contract for a minimum of 12 monthly payments. This is a convenient payment method if you desire to play on many small-sided teams and divisions!
Small-sided Soccer are teams that play the game format 7v7 and 5v5. Plans exclude the full-sided soccer with the traditional 11v11 game format.
As of January 1 2020, the 11v11 game formatted teams are excluded from the payment plan contracts. ALL prior existing contracts still active and in good standing, can include the 11v11 team authorizations, and are "Grand-fathered" in under their original terms and conditions.
Regretfully we are unable to include the 11v11 soccer divisions within any new payment plan structure, so wanting to play on any 11v11 division teams will follow the regular team per team payment methods.
BASL finance department has the right to not approve anyone applying to be under any of the discounted payment plans. Examples are players who have a history of player conduct resulting in multiple game suspensions of more than one month.
Please NOTE: The approval process for being rostered onto a team is not as automated as the other payment methods (which is instant). Do expect delays at getting approved to play on teams. We will work at improving automation in this area, so until then NOTE THAT APPROVALS TAKE MORE TIME THAN NORMAL (Up to 72 Hours)
There are many advantages to the Player Payment plans, here are just the main points:
Automatically transacts directly with your Checking/Savings Account (ACH Transactions).
With this plan you can play on a team wanting you to play on their team (limited to 1 team per Division). Of course you will need to follow the regular team rostering and team captain approvals.
The idea here is NOT to just show up and play for a team unless you have those prior approvals in place and the league has had a chance to approve you on that teams roster. There are some limitations like you can't play on a Women's Division team if you are a Male, and you can't play in Open Division Flight A and also Flight B, C, etc.
For those who are already dedicated to play on a couple of teams on different small-sided divisions, this will be a great advantage for you. eg. All those Women playing in both Women's Division and Coed divisions!
Your cashflow will be eased by spreading payments across 12 consecutive months.
and yes, it is available to all 7v7. 5v5 BASL venues......at all of our locations.
The BASL plans only accept direct transactions with your Checking account (via ACH Transactions). This is extremely effective and is the payment type BASL recommends to set up your new payment plan contracts. The recurring payments will be set against your bank account and can be adjusted by you to other checking or savings accounts you may own if needed. Please note that arrangements for payments in this way is treated similarily as if you wrote post dated checks to BASL. This means you need to have approprate balances in your bank account to cover the individual check payments by the recurring check dates of the 13th or 26th of the month. If you are a responsible payer, this can help to build a strong financial relationship.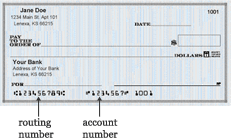 Click on the color highlighted links below to apply for the payment process for 12 consecutive payments: (lowest processing price)
REMEMBER To use an email address that you check regularily and to fill out the "Create Account" sections when filling out the webform!
eg. of how its calculated: (team 1 $80 + team 2 $80 = $160 per season resulting in $53.33 less 25% discount + $1.20 processing fee)
Click here for: Bronze Plan - eCheck (up to 2 teams per season $41.20) - minimum 12 payments of $41.20 ($494.40)
Click here for: Silver Plan - eCheck (up to 3 teams per season $61.20) - minimum 12 payments of $57.20 ($734.40)
Click here for: Gold Plan - eCheck (up to 4 teams per season $81.20) - minimum 12 payments of $75.87 ($974.40)
If you desire to do 5 or more teams, no problem. Just contact us and we will arrange for more teams based on the same discounting formula.
Click here for: Terminate Plan Early - $100 to be removed from plan before the minimum 12 payments
BASL Team Approval Form (if you are on payment plan) - If you are a player doing the 12 month payment plan, the approval process is different than team based paying players. To be approved on teams please fill out the appropiate form for the level of payments you hold.
This form must be submitted every season and must be submitted 72 hours before your first game.
Thanks for your cooperation and being a part of Florida's Best Adult Soccer League.
Click Here: Team Approval Request Form
If you are a player with an existing payment plan and want to upgrade to a higher level payment plan for the next 12 months, then we are reqesting you select the Bronze / Silver payment button option above. When you fill out the form, do indicate in the comments that you have a prior plan that you desire to have removed. The new 12 month plan will then take over.
If there are any questions or difficulties during your initial payment process, contact:
BASL Financial Director 904-610-7797 and he can help establish the payments with you.
The sign up date for the payment plan affects either one of 2 recurring transaction processing dates of the 13th of the month or the 26th of the month, whichever date is latest from your initial signup transaction date.
eg. If I sign up on Feb. 3rd through the web-form, my first payment is recorded for Feb. 3rd, and my next payment is processed on March 13th, April 13th, May 13th etc.
If I sign up on Feb. 15th through the web-form, my first payment is recorded for Feb. 15th, and my next payment is processed on March 26th, April 26th, May 26th etc.
Q. What if I get injured?
A. Just give the Financial Director a call, and let him know for how long your recovery will take. We will work with you to on how long you want to pause the recurring payment and when they will initiate again. (1 or 2 months maximum). We may require you to first submit a doctors note or a rehabilitation plan, or a game report documenting your injury. If it is going to take more than 2 months, it very well could make sense to initiate the "Terminate Plan Early" for the exit fee of $100.
Q. Can I pay for someone else's payment plan?
A. No, but only with an exceptions like Common-Law Spouse or Parent paying for child. We will check on the validity of it. As a rule BASL does not encourage one person to take on the responsibility of someone else 12 month payment plan obligations.
Q. The season just finished for one of my teams I received authorization, can I get approved on another small-sided team with a division that is still playing or about to start?
A. No, not if you have already used up your team authorizations for that season. Feel free to sign up and pay team per team at the then current team registration rates. You also have the option to sign up for a higher level payment plan and commit atleast 12 more payments under that new payment level.
Q. What if I need to get out of the agreed payment plan (eg. deployed overseas with Military, pregnant, or moving away)
A. Initiate the "Terminate Plan Early" button, or follow the link below. The exit fee is $100
https://payments.paysimple.com/buyer/checkoutformpay/Gk9t0zYqHFR-m-9fKNCm4JO6-p0-
Q. What happens if I fall behind....my credit card maxes out.....or the bank reduces my credit available putting me in default.
A. We will be contacting you (hopefully you would contact us beforehand). If you are grand-fathered in from a Credit Card based contract, we will work with you to utilize a different card that you have credit available, if you want to continue playing. If we can't come to reparations or just can't communicate with you prior to your next game, your name will be removed from all teams you are registered with, and your name will be logged on the game sheets as not-eligible to play. Outright default payments will be reported to credit reporting agencies. BASL will discontinue our services allowing you to play until payments are in good standing.
A. If my payment contract is bank-to-bank or ACH based there is no Credit offered or maintained as these are not credit accounts. You either have the funds at the time of transaction or you don't. BASL will discontinue our services allowing you to play. Banks will automatically notify the payment default with various credit rating systems. If you are allowed to play any further it would be under a team per team payment method and the discounted payment plans would no longer be available to you.
A. Under the new contract system you are provided 2-3 days notice prior to the execution of every monthly payment. This gives you ample time to log-in under your account and make necessary account updates.
Q. What if I defaulted, time has gone by, and I would now like to play in the league again.
A. The Player payment plan is no longer be available to you. We would expect reparations to any past amounts due to be honored first. We would only accept your registration and reparation by cash.
Q. What happens at the end of the 12 months of payments?
A. BASL has calculated the 12 month payment program using currently agreed upon costs to run the league. These costs have been calculated for all small-sided teams/games (note this excludes 11v11 referees/fields/administration) Extending our seasonal forecasts to a yearly forecast is something BASL has a pretty good handle on. Offering a longer term payment plan term just wouldn't be prudent as many of our significant cost factors just don't make their pricing relationships available to us longer than than 3 months in advance (seasonal). After receiving the initial 12 payments, we continue on a monthly basis from which either BASL or You can terminate without being charged an early termination fee. If at some point in the future we need to increase payment fees, then you will be invited to sign-up under the new payment plan fees after your 12th payment commitment.
Q. I just paid my team registration fee, but now I want to be apart of this program, can I transfer my payment or get a refund?
A. No, we do not offer a credit back or allow for payment transfer to the program from team based registrations you may have already made. The payment plans are attractively financed for the minimum 12 month commitment on small-sided teams. You will find value at signing up for the payment plan no matter what stage of the seasons you may be deciding on entering into the payment program. It works out to be a great benefit if you are committed to playing several small-sided teams over multiple seasons.
Q. If I become a Payment Player, can I play on several venues right away.
A. Yes, but keep in mind you can't be approved for teams just for playoffs, you must be approved and played on at least 1 regular non-playoff season scheduled game on the approved team.
Q. What happens if I try to stop the monthly automatic payment by just disputing the transaction on my credit card statement? What happens? (intentional or by accident)
A. Of course you have the option to do this with your credit card company, but it is not advised as not only will it be disputed but there will also be additional fees and levies bourne on our side, which we will then apply against you. The current administration dispute charges levied by the banks and payment gateways are in the range of $25-35 each instance and will be applied ontop of any final amounts owed. Please note that we report payment issues/problems to credit scoring agencies.
Q. Can I register for a Competitive flight in Open Division and also a Recreational flight in the Open Division?
A. No. Not within the same venue. Eg. You can't play for the flight-A in outdoors and also for a flight-C outdoors all under Mens Open (same division and same venue). You can play for Open outdoors in flight- A and Open Indoors in flight-C (same division but different venues). You can play Coed Indoors and Open Indoors (different divisions but same venue). Basically it is quite simple, we do not want teams to think they can stack their team. Choose the teams you want to play with on a regular basis in the venues that match your ability. Remember the league has to approve you on a team's roster. If it doesn't make sense, you won't be approved to play on that team/venue, it is that simple.
Q. Can I upgrade or downgrade Payment Levels?
A. You can upgrade to a higher payment level, you will be required to sign on for an additional minimum 12 months under the new payment plan level. When you sign up for the new upgraded payment plan, you will need to pass us a note to discontinue your existing lower-level payment plan.
A. You are not able to downgrade from a higher level. You can opt to Terminate Your Plan early, and then you are free to apply back up under a lower payment level, or just pay team by team.
Q. Can BASL cancel a player from the payment plan and all team playing services?
A. Yes, BASL will remove players from team playing authorization and any further payment obligations. Examples of this may be related to player conduct on the field. If you can't control your temper, and it jeoprodizes safety and/or BASL from providing future services, you will be removed.
Q. Can I update my account information on my own?
A. Yes, it is important that you enter an Account ID and associated email address when you initiated your first Contract Payment! If you did this, you can manage your own account information (email address, password, bank accounts, credit card accounts). You can view a complete payment history, including invoice payments, one-time payments, and payments generated by recurring payment schedules. Follow the link to New Software Contracts Selfservice Portal: Login Link
In summary,
BASL is a non-profit organization and we are very mindful of balancing our efforts at providing the best possible soccer venues using a cost structure our membership values and yet allow us to grow.
Allowing players to use a payment plan is a possible way of reducing your overall registration fees on small-sided divisions of 7v7, 6v6, and now 5v5. These payment plans are NOT "special priviledges" or "special memberships to play" as compared to the team based payment player. The payment plans we offer are formulated to afford reduced registration fees only if you are able to at least commit towards one years worth of payments.
Our league can do this because we have the financial accuracy reflective of sound operations and a strong administration, This initiative is actually at a cost structure less expensive than the traditional payment methods. We can do this for 50 players or 50,000 players as administratively it scales.
The Player payment plan initiative is a possitive step forward and once again proves we are the most progressive soccer league in all of Florida and leaders in our growing region of Amateur Adult soccer.
Review the Q/A section above to see if your initial questions are answered there, as we think we have covered most of the general questions and situations that might arise.
Sincerely,
BASL Management